Project supported by the Decathlon Foundation, the Snoubar Skatepark was inaugurated on Wednesday 20 April
We were present in Beirut, alongside the teams of the Beirut store and Decathlon Skateboarding, to meet the many beneficiaries of this magnificent project.
Located in the middle of a difficult area of the city, this place of sharing allows young Syrian or Palestinian refugees, young Lebanese from underprivileged areas as well as wealthier families, to practice skateboarding all together, regardless of their age, sex or religion.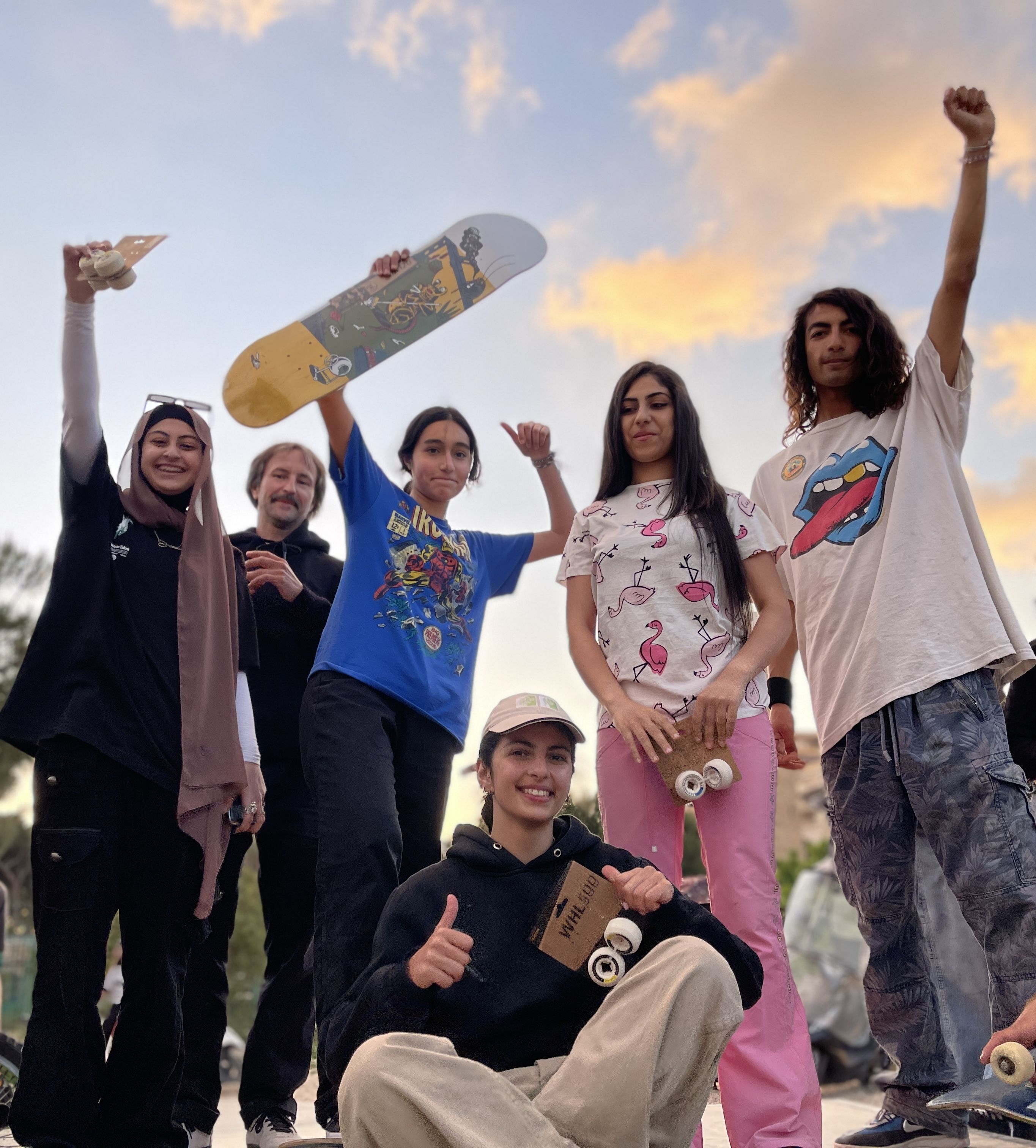 Christian Rizkallah, Sliding Sports Leader in the Beirut store and project leader: "Proud would be an understatement to how I feel about this project. The impact it has had on the kids, and the amount of skill I've seen develop is amazing. I hope and believe that the park can be enjoyed by everyone, and will introduce the sport to many newcomers".
Elie Moujaber, Department Manager in the Beirut store and project leader: "We feel proud to be part of this project, all the sport communities bring us a lot, so we have to give it back to them. And even if today we have different cultures in Lebanon, sport can be a way to create links between them, to get to know each other and this will allow the Lebanon to have a better culture awareness".
Imad Hoss, Department Manager in the Beirut store and project leader: "It is so important for me to be able to help my country, my people. That's what I found in this project, especially when I saw the children skating happily and spending their time in the park instead of selling roses or fighting in the streets. Now they have the passion for the sport and the commitment to this place".
Arthur Croisey, Dialogue Leader for Decathlon Skateboarding and project leader: "This project immediately motivated us because it is in line with our direction and corresponds to the mission of our brand, which is to make skateboarding accessible to all. When we talked about this project, we contacted the Foundation which was able to help us create it, in partnership with the NGO Make Life Skate Life and the teams of the Beirut store".
Jean-Philippe Rode, product manager for Decathlon Skateboarding and project leader: "Within our brand, we have always said that we wanted to make a positive contribution to the development of skateboarding, and it was all the more important to do so in Lebanon, which is a country experiencing an economic crisis and where there is a real need for physical activity among young people. The local impact is important, with a large number of skateboarders, skateboard and protections loans and lessons offered to Lebanese and refugees in the neighbouring camps".
Thank you to all those who contributed to the creation of this skatepark and to all the people who still make it a real place of life and sharing. 
4 May 2022