The 11st of october, the Foundation's committee members met up at Roubaix (North of France)  to validate Decathlon teammate's project. Each project results from a personal story between Decathlonians and beneficiaries"
Here is their story !
DECATH'LET 

"With my wife, we measure the opportunity  we have to have kids in healthy conditions and who practice numerous sports in their daily life. We want to offer this same opportunity to this kids" !
David, teammate from Newfeel (the running brand from Decathlon) and Florence, nutritionist and David's wife become involved among young from Marc Sautelet Pediatric Center (North of France).
The aim of the project is to develop physical activity and to integrate the Nordic Walking in
the daily life of young people who suffer from obesity.
Thanks to this partnership with the Decathlon Foundation and the pediatric Center, DECATH'LET project will allow to give to 250 beneficiaries access to sport each year !
LET'S GINKGO GIRLS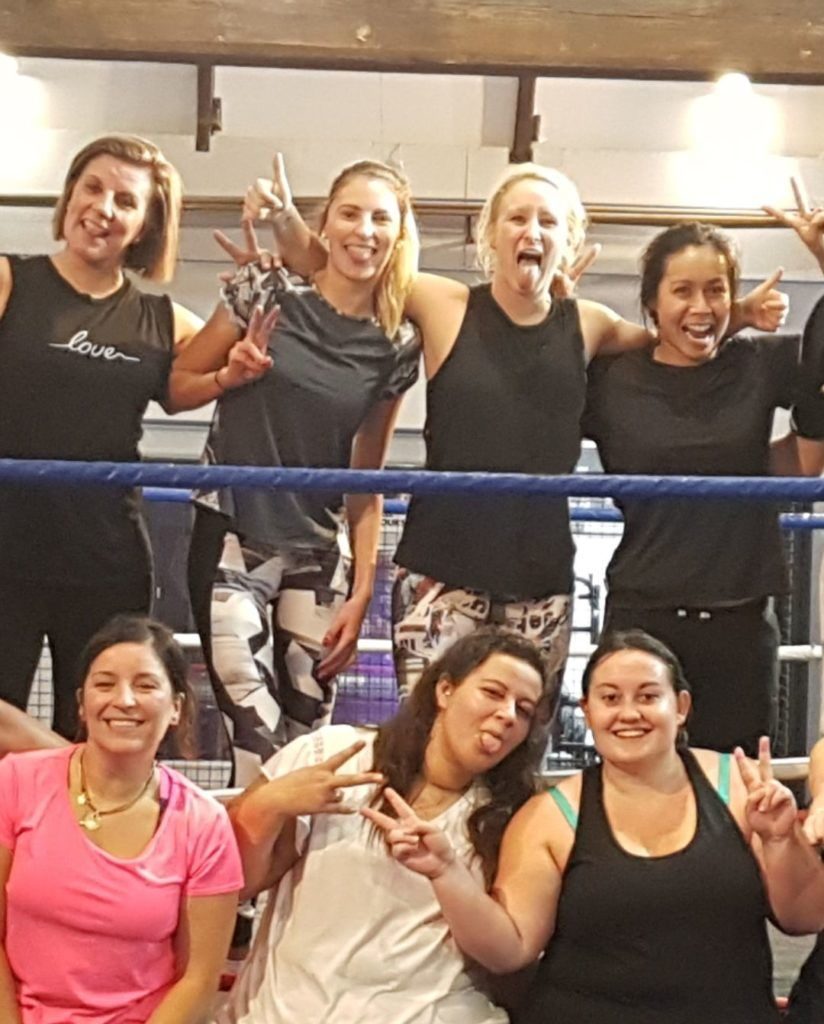 "Ginkgo Sport project is wonderful and in line with our values in Decathlon. I truly believe to the insertion thanks to the sport and the philosophy in Ginkgo Sports shows that there are very openminded on this project. Personnaly, i was very committed allowing girls to practice sport, I participated to the first football women's collection" These words come from Julien, Kipsta Teammate who gets involved throughout the adventure with Ginkgo sport NGO to foster the young women from underpriviled area in Tourcoing thanks to sport combat !
Apart from the sport practice, Decathlon teammates commit to follow the beneficiaries in their job seeking.
This supported project will allow to help more than 450 beneficiaries for the next five years.
PARKOUR 59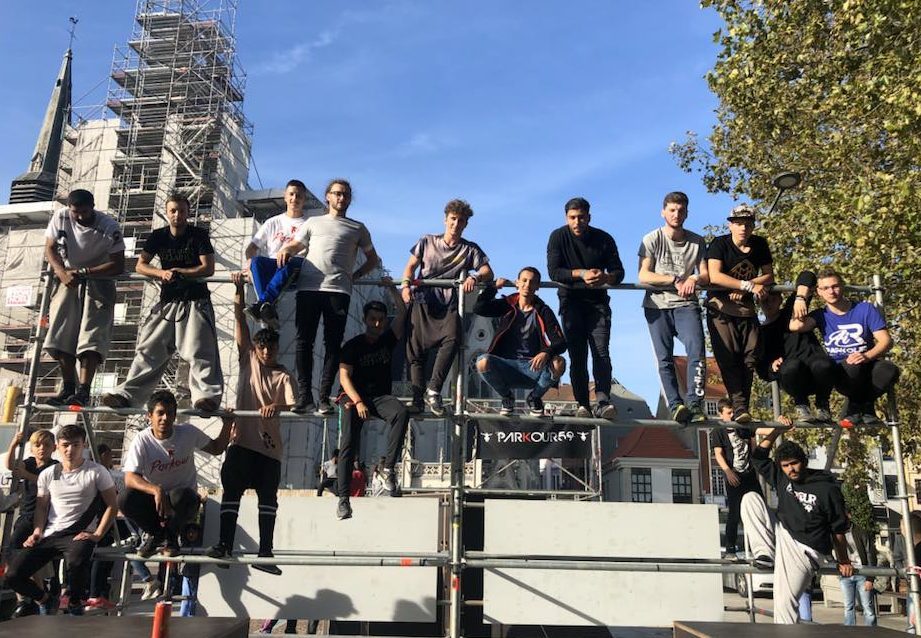 "Alone we go faster, together we go further" Larbi, Parkour 59's director likes to advocate this slogan. Alexis, Decathlon teammate and member of the Parkour 59 committee couldn't let the opportunity to help this NGO !
Parkour 59 is a sport association in Roubaix which develop throughout " the art of moving, the urban movement  to surpass oneself"
Alexis and Larbi's project aims to boost the integration of teenagers in Roubaix through sport.
Thanks to this project, Parkour 59 will be able to improve their sport equipment and allow more young people to come to practice parkour.
SHINY PEOPLE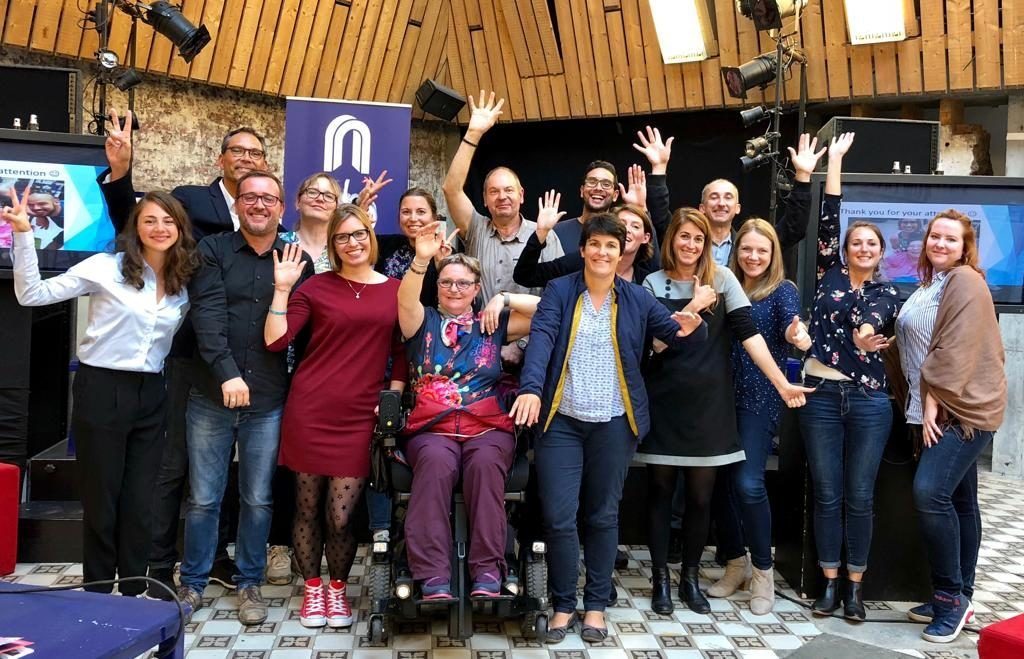 Shiny people is the first Slovenian project supported by the Decathlon Foundation since its creation in 2005 !
Suzana, Decathlon teammate and her store team in Ljubljana wanted to commit themselves to Sonzek association who support disabled people through sport activites.
All the beneficiaries will participate to adapted sports as Boccia, soft archery, and badminton!
SKY BOWL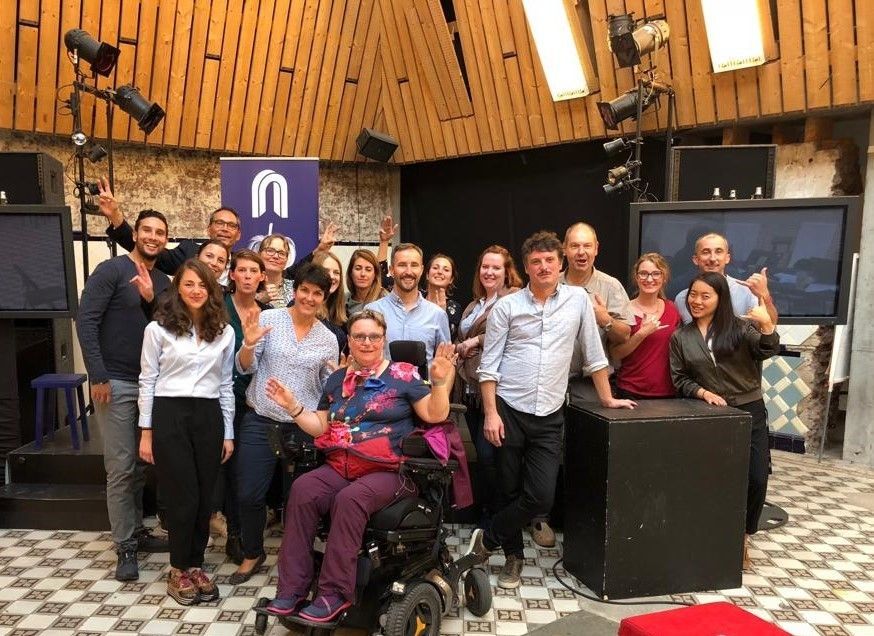 "Bring  the pleasure and benefits of the skateboarding, without discrimination, without restrictions, in a unique playground, open to all, free, creative and to develop the employability of young skateboarders"here are the reasons for which Jean-Philippe, Oxelo Teammate, has  wanted to be committed through the Condition Publique in Roubaix.
The aim of the project is to gather and mobilize skate and BMX community around a unique practice site mixing sports and street art. This practice site will be located on the Condition Public's roof.
Oxelo team is willing to welcome in internship talented young skaters to discover  Decathlon jobs !
by the Foundation Team 
26 November 2018