Description
Sport dans la Ville
is an organisation that works to provide educational, social and physical support to young people from disadvantaged backgrounds, using sport as a development tool. This association is a positive example of how sport can be used to strengthen communities and foster personal development.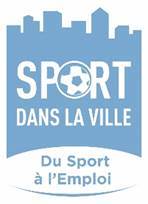 Since it was set up in 2005, the Decathlon Foundation has supported the Sport dans la Ville association through a number of sustainable sports and community projects. We are proud to be able to enable our customers to support these young people by donating their loyalty points.
Conditions
Decathlon offers you the chance to turn your points into a donation to help young people find work through sport via its partner platform AllColibri. You can earn points for each purchase, sports session, eco-responsible action or review of a product purchased. Track your impact and the one of the Decathlon customer community
here
.
The aim of this collaboration is to promote a new association within the loyalty programme. You too can take part in this great initiative! Right now, help us reach our target of collecting 50,000 donations.
But what exactly does 50,000 donations represent? 🤔
With these donations, we are financing 1 year of sports activities for 100 young people!
Then, visit your Decat'Club loyalty programme. 🤩
23 May 2023