CAMPS 2023 "WE'LL BE DRIVING NORTH"
A look back at the 3rd edition of the "We'll be driving north" project. 
For 3 years now, the "On va rouler sur le nord" project, supported by "Sport dans la ville", employees of Decathlon and "Norauto France", has been making cycling accessible to around fifty young people from disadvantaged areas, giving them a taste for adventure and freedom and, finally, inspiring them to take up a career. 
Once again this year, a group of young people set off on a 3-day cycling trip to Blankenberg in Belgium! 
A big congratulations to the young people and their supervisory teams for the 100 km they covered! 🚲
GOOD TO KNOW:
Sport dans la Ville is an organization that strives to provide educational, social and physical support to young people from disadvantaged backgrounds, using sport as a tool for development. The association is a positive example of how sport can be used to strengthen communities and foster personal development.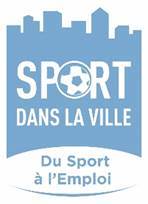 Since its creation in 2005, the Decathlon Foundation has supported the Sport dans la Ville association through a number of sustainable sports and community projects.
Discover our beautiful stories here or on instagram
26 July 2023