The Decathlon Foundation team went to Cambodia this week to launch the Toutes Au Sport project. 
A project for girls' education
We were present, alongside the teams of the Decathlon Cambodia store, to inaugurate the construction of a sports field financed by the foundation, within the Happy Chandara school.
In 2005, Tina Kieffer created the association Toutes à l'école. This association has built a school for little girls from underprivileged families. The education of girls is a major problem in Cambodia. Many of them are forced to work from an early age to support their families, which keeps them away from school.
The Happy Chandara school provides quality education, including English, French and computer courses. It also places great emphasis on personal development, cultural awareness, sports and creativity. Today, the school accompanies more than 1,400 girls until they get their first job.
Within Happy Chandara, sport is a lever that acts on the health of the girls as well as on the development of their skills. On the occasion of this inauguration, we had the pleasure to attend a demonstration of Taekwondo, basketball and sports games, regularly practiced by the young girls within the school. In this respect, we learned that one of the students of Happy Chandara finished 3rd in the famous Angkor marathon…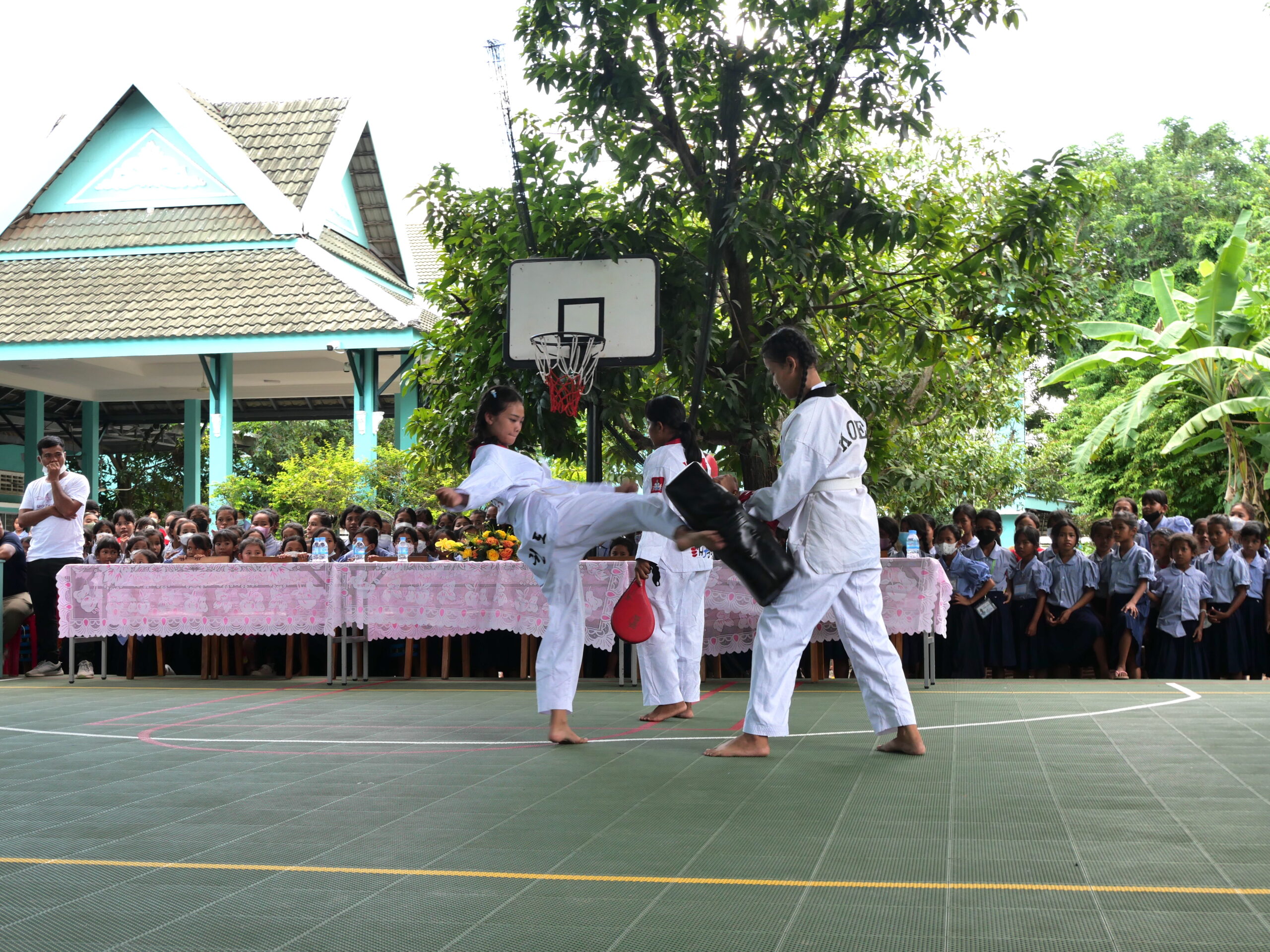 The Decathlon Cambodia teams play a key role in supporting these young girls. Donation of sports equipment, organization of sports events within the school and professional support for the students are their main actions. We would like to thank the local teams of Decathlon Cambodia for their investment as well as the association Toutes à l'école for this impactful project.
An education program for underprivileged children
We also visited the association PSE, Pour Un Sourire d'Enfant. PSE was created in 1996 in order to accompany the children among the most deprived of Cambodia. The association is dedicated to the education and schooling of these children until they have their first job. In addition, it helps their families through food distribution and professional training.
In 2015, the Decathlon Foundation financed the construction of a rugby field within the PSE center and available to the Kampuchea Ballop association.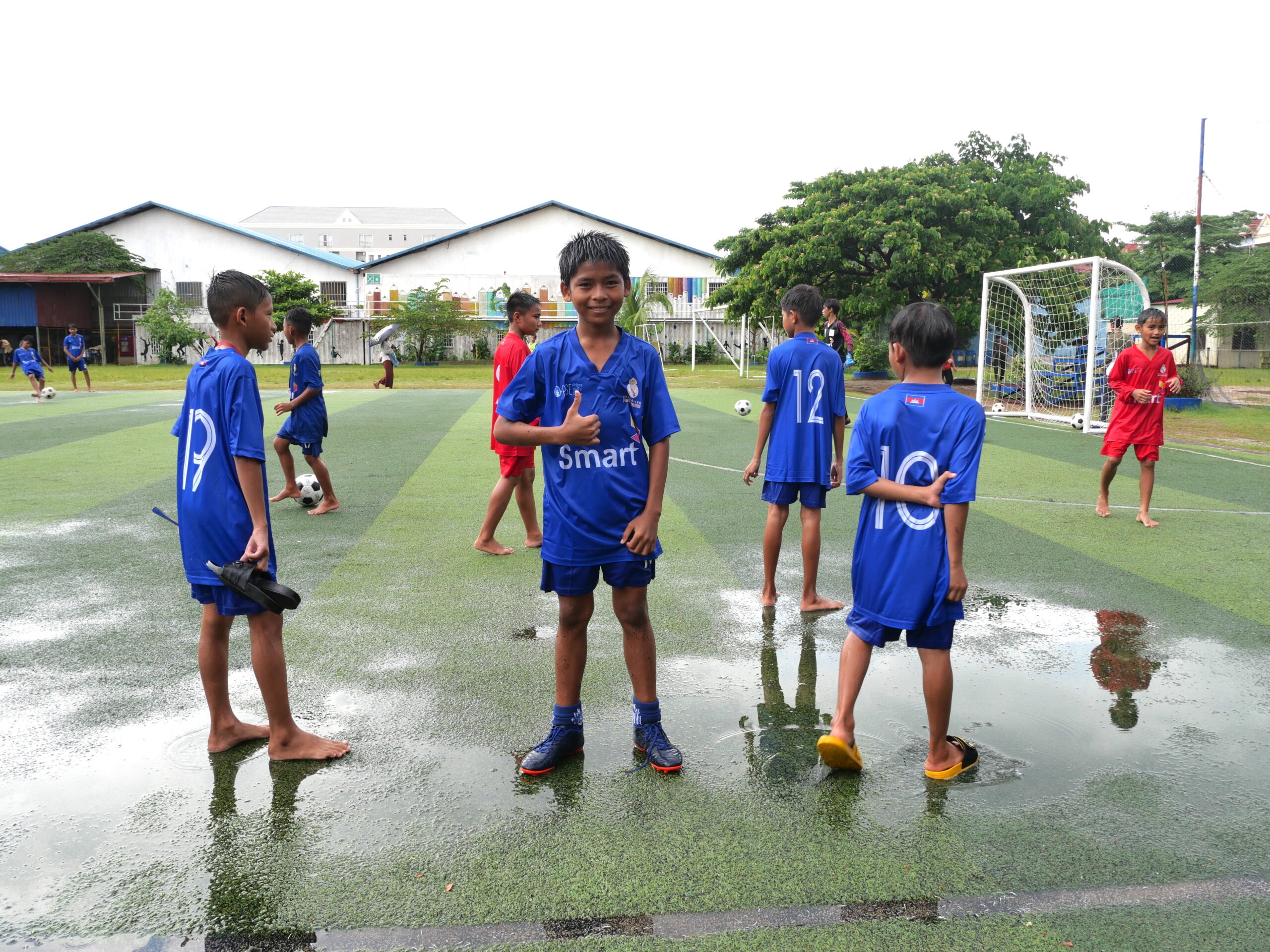 Among the PSE alumni, Saroth now has a stable job with Decathlon Cambodia. The objective is to open up professional opportunities for these young sports enthusiasts.
Congratulations again to the association which now supports over 6,500 children in Cambodia.
13 September 2022