In October 2018, the Foundation committee has validated the first slovenian project : The "Shiny people" project.
The aim was to give to the beneficiaries of the Sonček association the ability to practice sports. 
Let's come back to a special day, where Suzana and her team decided to enjoy a sport day with the association. 
"The Shiny people project is the first Slovenian project supported by the Decathlon Foundation and I have to say that I am really lucky and proud to be part of this beautiful project because I always want everybody to have the same opportunity to practice sports.
In the last year we practiced different sport activities. We had water day, where we practiced sup and kayaking. It was an amazing experience for everybody because it was the first time for almost all participants.
They really enjoyed every moment of the day.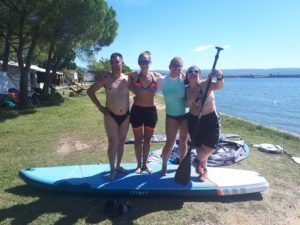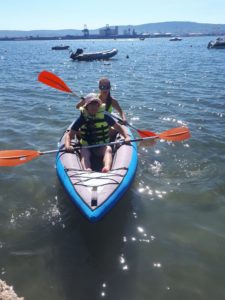 The same day we got an opportunity to try a bicycle suitable for the disabled. We had two different types of a bicycle. One was suitable for road cycling  and the other was for mountain biking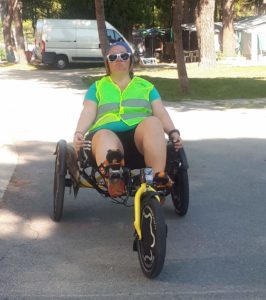 We also organized a walking day.  Unfortunately It was raining but that was not stopping us. We visited "Planina nad Vrhniko" (mountain above Vrhnika). Planina Hill is located at 733 meters above sea level and offers beautiful views of the surroundings. Our motto was:" We didn't invent the rainy day. We just own the best umbrella." 🙂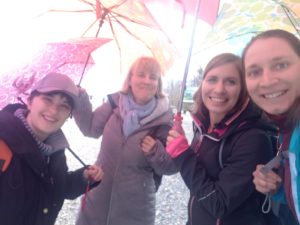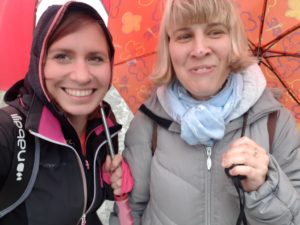 At the end of the day,  our employees explain to them everything they should to know about fishing. We had a lot of good catches ! It was a nice experience for everybody.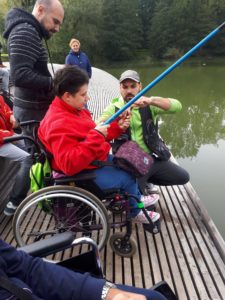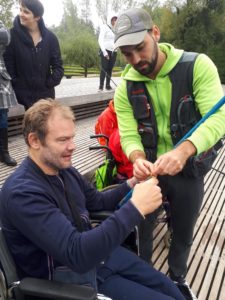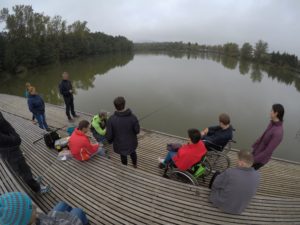 We also visited them at their center where we played different games, like boccia, table tennis and other indoor activities.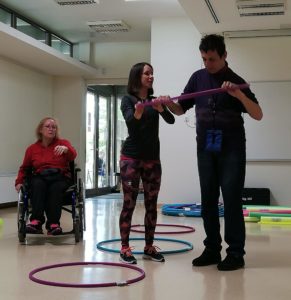 They also had an opportunity to spend some time at our Decathlon store. It gave them a sense of how our typical work day looks like and they got to know our employees. They are really impressed about Decathlon and in the future one of our participant, he will start with integration to work."
Story told by Ljubljana Decathlon teammate Suzana Tahini 
19 May 2020