Let's look back on the first Board of Directors of the Decathlon Foundation of 2020!
On February 11, 2020, the members of the DECATHLON  Foundation gathered in the offices of Kipsta (in the North of France) to validate the presentation of 10 new projects!
This day was filled with emotion and strong exchanges between project leaders and members!
Here are their stories,
CREATING SMILES IN MEKELLE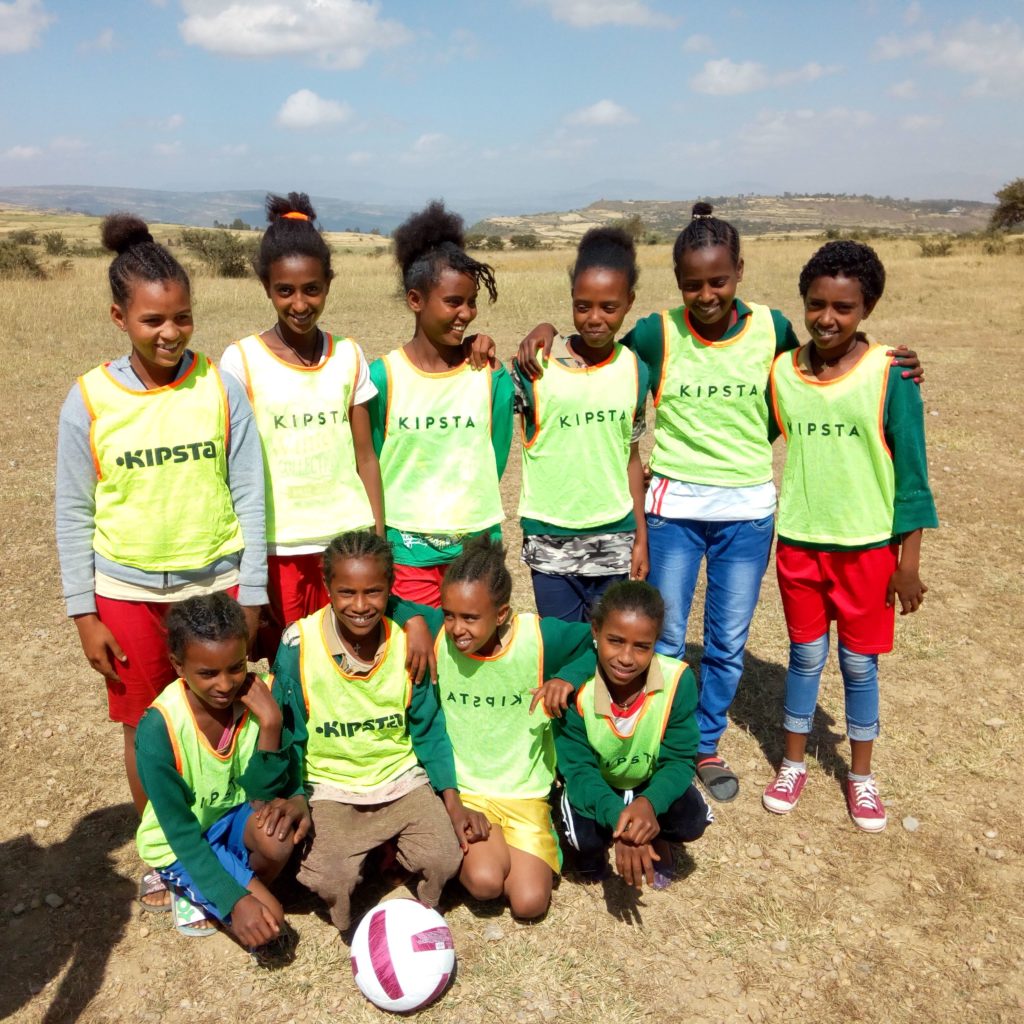 The first project presented was also the first Ethiopian project in the history of the DECATHLON Foundation!
Tisae, Nebiyu, Tewodros and several other Decathlonian wanted to get involved with their community in Mekelle, in the north of Ethiopia.
They truly believe in the benefits of sport. According to them, each child should practice physical activities. Thanks to that project, they wanted to allow the village school to get a sports field to practice various physical activities!"It is my responsibility to participate in a sustainable project for the education of its students, and to give them the opportunity to practice sport every day, it is very dear to me. I am happy to support this project which is close to my heart "concedes Tisae.
The Foundation had validated this project by supporting it financially with the construction of the sports field, as well as by providing equipment to young people"
PAS A PAS !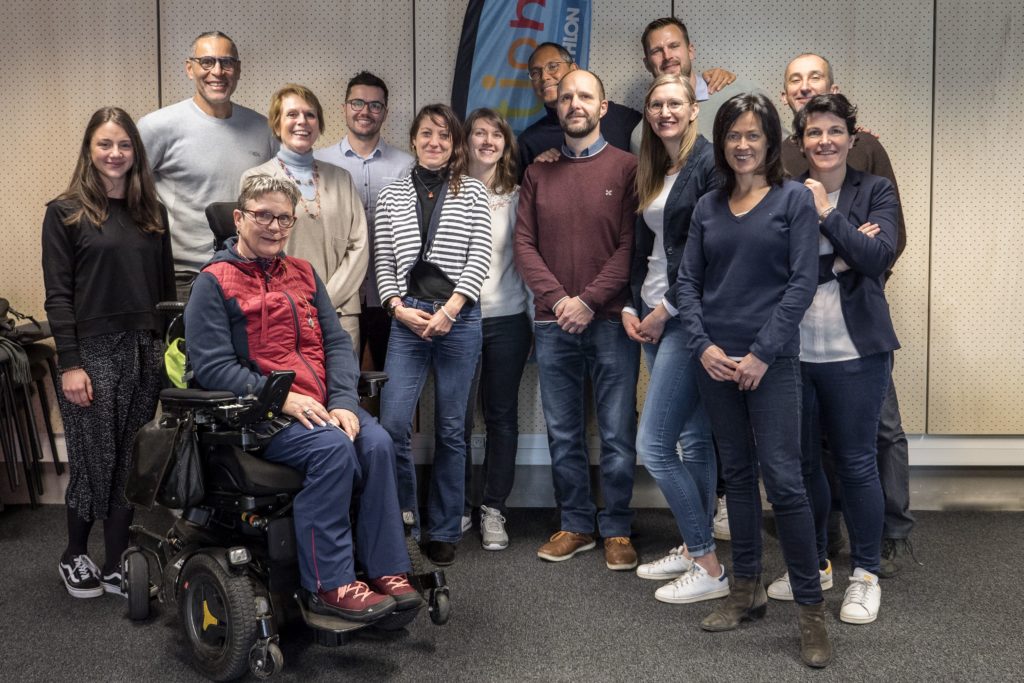 The PAS APA Sport Santé association was created in 2019 by Anna, Decathlonian at the DECATHLON store in St Omer, (North of France).  The aim of the association is to support people with chronic pathologies to find suitable physical activities in the Audomarois.
This project recalls the vision that DECATHLON set for itself in order to restore the French to Sport and make it accessible to all. As Anna recalls, "I very often rub shoulders with a population in search of" good health advice "and in search of" support "through the customers of the store, through the public of the association and through my sports practice. I think we have a real role to play as "advisers" and this partnership between the PAS APA Sport Santé association and the DECATHLON Longuenesse store is qualitative and takes on meaning for each of us. "
The Decathlon Foundation is proud to financially support the purchase of sports equipment adapted to the beneficiaries of the association. The store team, for its part, undertakes to organize several solidarity sporting events, such as Nordic walking and sporting outings!
DECASAFE 
The Decathlon Foundation is proud to support the project led by Dung, Hieu and Tri in Vietnam, (Ho Chi Minh).This project aims to teach orphans living in areas sensitive how to swim. (Vietnam has the highest infant drowning rate in South Asia, with 4,000 drownings in 2018.)
This project takes on its full meaning for Dung, "Passionate about swimming, I've realized that local drowning is a silent epidemic which is urging us to take stronger action with a long term plan. In this project, I would like to bring one basic life-saving skill through swimming to disadvantaged children, then creating employment opportunities for student partners.. "
This project  will start in February 2020 and will allow more than 480 children and adolescents to practice swimming several times a week in partnership with the association "Swimming & Friends".
This program will extend over a period of 3 years, in order to consolidate the skills of young people in swimming.
La Caravane du Sport 
Fourth project of the day and first project validated for the Verdun store!
The project presented by Laura, Director of the Verdun DECATHLON store and Jérémie Daumas, Director of the Departmental Olympic and Sports Committee of the Meuse is  the "Caravan of Sport" project. 
This project revolves around events, free and traveling, allowing as many people as possible to discover several sports. The proposed activities allow them  to develop skill, balance and motor skills, but also to practice innovative sports, health and wellness activities, team sports, racket games or outdoor sports.
The DECATHLON Verdun store will introduce the sports through an intervention of the Caravane du Sport once a month in the store.
Laura and the store are in a hurry to be able to initiate this project, Laura reminds us "that between CDOS Meuse and DECATHLON Verdun, it's a long-standing relationship! We have been working in collaboration for already 3 years with this association on different projects. A large number of events represent a stable and trusting relationship, based on common and shared values. "
UP SPORT ! Social Club ! 
Up Sport! Unis pour le sport, is a Parisian sports association recognized as a "social enterprise of solidarity" whose purpose is to promote and enhance the inclusion of people in precariousness through sport.
Michael and Rosanna from the DECATHLON Aquaboulevard store (Paris XVth district) and the whole team of the store were keen to support the association in order to allow this disadvantaged public to gradually regain their self-confidence, notably by practicing table tennis as well as the "run and bike"
It was natural that Michael and Rosanna participated in several sports sessions with the association, every Thursday, before collecting funding from the Foundation. For Michael, it was obvious that "spreading the values ​​and philosophy of DECATHLON beyond the boundaries of the store and beyond the simple" seller / customer "relationship regardless of background, income, and social codes." was more than necessary!
The association has also created a partnership to allow women victims of domestic violence to find themselves and regain confidence, through the practice of running.
The Decathlon Foundation financially supports the purchase of several bikes and sportswear.
DOUARS EN VIE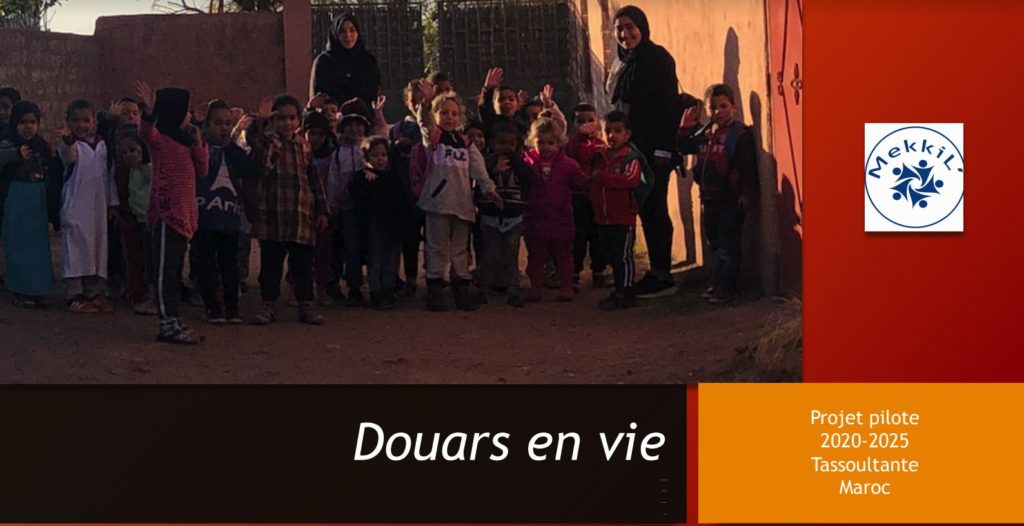 First Moroccan project in 2020, the "Douars en vie" pilot project consists in giving hope to a douar (rural village of Morocco) and bringing a dynamic to it through four flagship themes :  education, health, development in sport and the environment, for the benefit of a population and in particular of a youth in precarious situation today.
It seemed obvious to Chaymaa, Mohammed, and Amjad, from the DECATHLON  Menara and Targa Store (Marrakech) to get involved with the MekkiL association (working for the protection of children in rural areas in Morocco).
Project leaders will participate in several actions from February 2020, such as training and repair workshops for bikes, animation and organization of inter-douar events, looking for partners (both for sport and for education and health), the development of ecological actions, awareness campaigns on education and the virtues of sport.
Each year, 700 young people from Douars de Sraghna and neighboring Douars will be able to have access to sport through education and the participation of employees from  DECATHLON.
E.P.S : Children-Pleasure-Sport-Overweight
The EPS project is born in the North of France and allows more and more overweight children to practice sport, and consequently to develop their self-confidence, to be better in their head and their body and to help them with their future employability.
This project, supported by Agnes and Juliette, DECATHLON teammates working for the Domyos passion brand in partnership with the PREV'SANTE MEL association is very meaningful, as Agnès reminds us "Responsible for the children's gym clothing offer at DOMYOS, since 2016, I have become aware (thanks to observations, readings, listening, meetings …) of the obesity and overweight children subject which is affects me a lot. In France, 17% of children are overweight, 5% are obese … China also describes a situation that is worsening in their country. I am aligned with the meaning of DECATHLON and "making the pleasure of sport accessible to these obese or overweight children" is very important to me. "
The Foundation is pleased to be able to support this project by funding sports equipment adapted to the needs of the beneficiaries.
Szczecin without barriers
Basketball is my first love, I have been associated with it for over 10 years, first as a player, then as an assistant coach in youth teams, and now I have the opportunity to lead a youth team. However, as an active enthusiast of this sport in the region, I know the potential of basketball and how low the concept is.
That is why I decided to support local projects such as Gryf Basket Cup, Biomaszyna Szczecin, and now STK Wilki Morskie Szczecin, which is our basketball players, whom we want to support, shared  Bartosz Grynfelder, Polish DECATHLON teammate.
The wish of Bartosz and his team in store is to allow those who wish to do so to practice the handibasket with dignity. Unfortunately, the club's situation no longer allowed it to acquire disabled wheelchairs adapted to the practice.
It was then that the desire for DECATHLON Poland, through the Foundation, came to support the club by financing handibasket wheelchairs thanks to the passion brand AQUALIS, from DECATHLON developed in Italy.
At the end of 2019, the store associated with the association had already recruited several players from the team, as a sales consultant in the sports-collective department.
This project is already a model in Poland!
Caravane of Children project. 
The "Caravan of Children" project aims to enable adults with disabilities to break out of isolation by cycling three weekends a month and dozens of children to do sports differently.
Bicycle repair workshops supervised by volunteers are also deployed to help people with disabilities reintegrate into an ordinary environment.
This solidarity project is supported by several teammates from the DECATHLON EVRY store. Laurence, Shannon, Xavier and Maylis are keen to get involved and participate in these actions !
Laurence, very involved in this project, tells us about her actions "I am part of the organizing team of this caravan, and I am the instigator of the forest bike trips. So I'm involved as often as possible, that is to say about 20 hours a week "
It seemed natural for the DECATHLON Foundation to allow this underprivileged  public to rediscover the benefits of sport through the purchase of bicycles.
SOOCS 2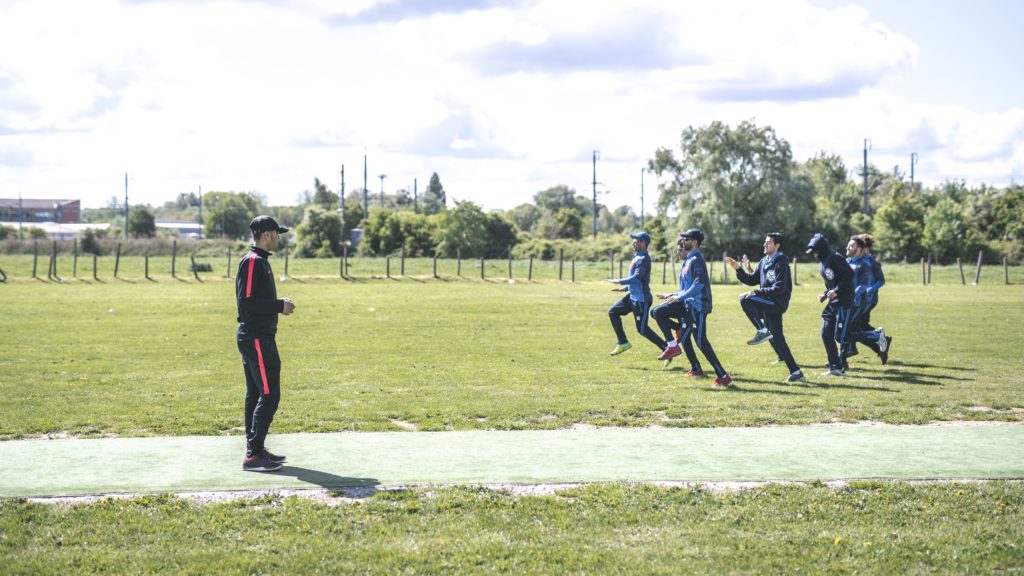 Photo crédit Pierre Desrumeaux
In 2017, the DECATHLON Foundation already had supported the first SOCCS project (the Saint Omer Cricket Club Star) thanks to the involvement of several DECATHLON employees from the Saint Omer store as well as Mélanie Vasseur, teammate in Lille, by participating financially of their cricket field. 
The SOCCS Club is one of the first cricket clubs to welcome migrant players.
This year, in 2020 following the success of the actions carried out between the club and DECATHLON  as well as the new needs of the club, it seemed obvious to continue help them financially to complete the field!
The Foundation is pleased to continue the partnership with SOCCS!
By the Foundation Team
22 May 2020